Our Story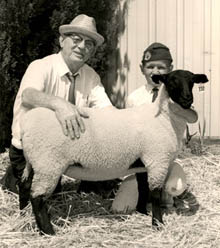 Uncle Tony opened the Broiler in 1966
Joe Fernandes Senior, current owner of The Broiler Steak House, worked his first day in the restaurant as a nine year old boy. His Uncle Tony established the Broiler in 1966 and shortly after sent for young Joe to leave his friends and family in Portugal to make a better life in Redwood Valley, California.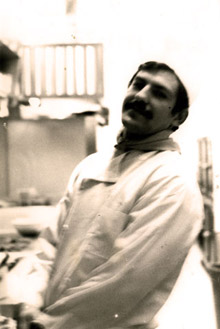 Joe Fernandes, 1971
From busser to cook to server to manager and eventually owner, Joe learned the ins and outs of what it takes to keep guests coming back for more.
Today the family tradition continues as Joe's oldest son, Joey Fernandes, now manages the Broiler, welcoming guests that he has known since he bussed and served tables as a teenager.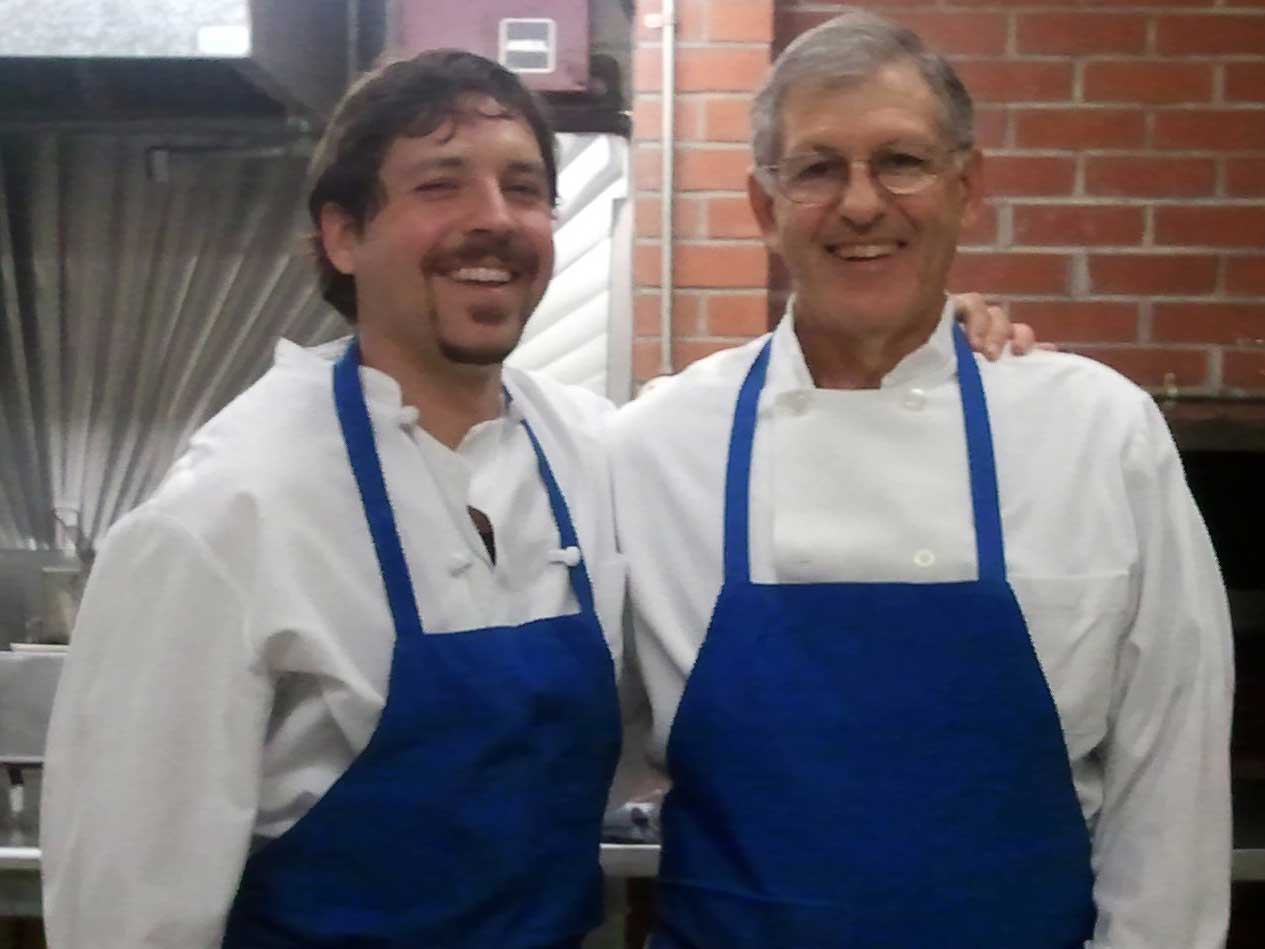 Joey and Joe Fernandes, 2012
Next time you are at the Broiler take a look around, you just walked into a piece of history.
The guests, the servers, wood paneling and family style dining, cooks working over a wood fire pit, warm sourdough bread, a friend behind the bar, team photos on the wall, our famous house salad dressing, and last but definitely not least, the STEAKS have made the Broiler what it is, since 1966.
Questions? Call us:
(707) 485-7301
Testimonials
"WOW! This is a great steakhouse. It's unpretentious and filling. The steaks are great and they offer chicken and seafood options as well. The price is reason for the portion and quality. It's the kind of place, you'd return to the next night during your visit. That's right; 2 nights in a row. Gotta get it while you can" (5 star rating) - Yelp quote from Jaime O., Milpitas, CA, 8/14/2010
Testimonials
"We drove all the way from Los Angeles for a steak! My brother kept raving about how great this place was, so much that we planned a 3 day trip around a visit to the Broiler. I ordered the rib eye. That oak fired taste was amazing. The size of the steak was almost overwhelming. Great service. Our reservation was for 7:30pm, Valentines Day, & we were seated at 7:30pm exactly. I hope the restaurant sticks to their guns and hope they don't change a thing, especially the way they cook up their steaks." (5 star rating) - Yelp quote from Saul G., North Hollywood, CA 2/17/2010
Testimonials
"The food here is great, the service is fantastic and the prices won't break you. The steaks and fish are cooked to perfection. You can't find anyplace better in Lake or Mendocino County if you want steak and seafood." - testimonial from Dine.com
Testimonials
"OH YEAH! One of the best New York steaks I have ever had. House salad is excellent and good service to boot. Very nice place off the beaten path. If you have never been go... if you've been you will have to go back whenever you have a chance. Let's see, what am I doing next month..." - testimonial from Dine.com
Testimonials
"The smell of this place come out to the Hwy and gets you. You need reservations because it always busy. The food here is great, the service is fantastic and the prices won't break you. The steaks and fish are cooked to perfection. You can't find anyplace better in Lake or Mendocino County if you want steak and seafood." - testimonial from Dine.com
Testimonials
"Broiled steaks and seafood at its best, and the house salad is excellent. It's a little off the Hwy but it worth the effort. In the summer the breeze carries the smell for miles, it just draws people in." - testimonial from Dine.com
Testimonials
"I grew up in Ukiah, but now live thousands of miles away. When I return to see my family, the high point of my visit is usually a dinner at The Broiler. The waitresses have been there since the beginning of time but always manage to remember me. I love a thick New York steak that is blacked on the outside but still bright red inside. The Broiler is the only place I have found that can do it right. All the steaks are cooked over apple wood, which burns very, very hot. They have a wonderful selection of Mendocino County wines and make a pretty good martini." - testimonial from tripadvisor.com
Testimonials
"Great food! One of the best restaurants in the area. Big portions. The only place I have ever heard of people raving over the beginning of the dinner which is their locally famous salad and bread. Try their house dressing, it is delicious. Then comes the meal... mmm. You won't be disappointed. You'll be thinking about coming back before you even leave." - testimonial from tripadvisor.com
Testimonials
"My husband and I were at Broiler Steak House in 1978, while on our honeymoon in Northern California. It has always been our favorite place since and we always look forward to going to it when traveling in the area. Awesome steaks and you definitely do not leave hungry!" - testimonial from tripadvisor.com
Testimonials
"Great Food: This place is awesome. The food is filled with tons of flavor, juicy steaks and the side bar is classy. The service is wonderful." - testimonial from tripadvisor.com
Testimonials
"You will not walk out hungry! Greatest steak dinner for a hundred miles" - testimonial from tripadvisor.com
Testimonials
"Excellent place for an event: I recently had an awards presentation dinner for my company at the Broiler Steakhouse. They did an excellent job taking care of our needs. The service was great, and the food was excellent. They provided us with a private room so that we wouldn't interrupt the other guests. The event went flawlessly. I would highly recommend this facility for your next gathering or just for a great beef dinner. It was also a very good value." - testimonial from tripadvisor.com
Testimonials
"My wife and I have been having dinner here for 45 years. Never had a bad meal and the salad you could die for. Now we drive 225 miles one way just for the dinner and service. Try "Mary's cut". Not on the menu." - testimonial from insiderpages.com